A Model School
Rotary Club International gave us the opportunity to run a full-time regular school ...
Read more
Programs & Curriculum
Learn more about the 7 different programs across different levels organized by us.
Learn more
Frequently asked Questions
How does Vidyarambam monitor the operations?
More FAQs
FUND A STUDENT FOR MODEL SCHOOL
Please take a moment to fill in this Donor Information form. This will help us track and issue certificates as and when necessary, and also keep you updated about the progress of our programs.


Objective
Vidyarambam's Model School at Nagapattinam provides free quality education for children from LKG to V Std. The current school strength is approximately 250. 95% of the children are from fishermen family, and are first generation learners.

The successful methodology that Vidyarambam used in the rural learning centers has been replicated in the model school. A special curriculum has been developed to teach languages, arithmetic, environmental science, life skills, Yoga, basics of computers, art and culture and indoor and outdoor games. Recognizing the ability of its own teaching staff, the school is fully manned by experienced Vidyarambam tutors from different parts of the state. The aim of Vidyarambam is to coach these students to take up the Matriculation exams in English medium.

To continue extending free quality education to these students, Vidyarambam needs the support of generous donors wishing to fund a scholarship for a child (part time or full time).
What would be the cost?
Full Scholarship (FS) Rs.4,800/- per Student of the Model School

Part Scholarship (PS) Rs.2,400/- per Student of the Model School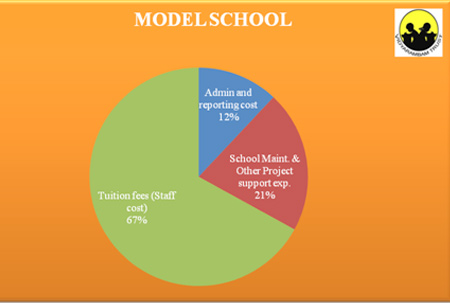 You will get a periodical feedback about the progress of the beneficiary with photographs.

The Progress
Vidyarambam has taken up very seriously to teach English language to all its children from Pre-School to Primary level. To achieve this all the tutors and volunteers about 600 hundred of them have been put on intensive training to learn the English language adopting phonics method.
View Progress Report

SPONSOR
Drive the change.